vodka
DISTILLED AND BOTTLED IN FRANCE
According to Greek legend, the Nephelae rise from the waves of their father, the great river Ocean that surrounds the world, carrying with them towards Heaven, their cool waters in jars made of clouds.
Nuage vodka is a tribute to the Nephelae, Greek nymphs of clouds and rain.
Its roundness and smoothness remind their voluptuousness of which they water the Earth.
Made from 100% French grain, Nuage is distilled and filtered to absolute purity.
Discover


TASTING NOTES

Colour: Translucent
Nose: Neutral, slightly herbaceous
Palate: Delicate, fresh, and sweet,
with a lot of roundness
Tasting: Frozen with caviar and salmon,
in long drinks or in classic cocktails.
For 5 generations, Distillerie Merlet & Fils has been an expert in the selection of ingredients and raw materials, as well as in the development of quality spirits.
It has always used those skills for itself, as well as for other companies.
The Nuage brand opens the chapter of white spirits.
FUZZY NAVEL
25 ml Nuage Vodka
25 ml Merlet Peach liqueur
100 ml Orange juice
Pour all ingredients into a highball glass filled with ice cubes.
Stir lightly.
ESPRESSO MARTINI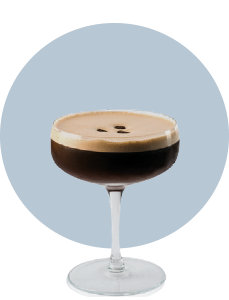 40 ml Nuage Vodka
15 ml Merlet C² Café, cognac & coffee liqueur
10 ml Sugar syrup
20 ml Espresso
Combine all ingredients in a cocktail shaker filled with cubed ice, shake hard and strain in a large chilled coupette and serve.
Also discover

Gin

DISTILLED AND BOTTLED IN FRANCE

Nuage gin is the stormy face of the Nephelae, Greek nymphs of clouds and rain. It combines the roundness of their voluptuousness and the electric character of a stormy night. The balance is perfect between its ingredients including the subtle juniper, the floral blackcurrant bud, the spicy coriander, the fresh mandarin.